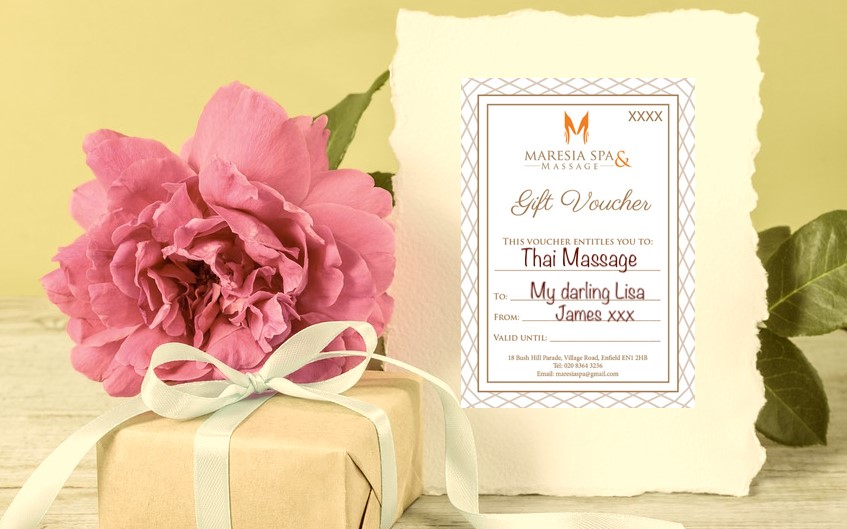 Are you someone who tirelessly trawls the shops (ok, online:) for that extra special gift? Or perhaps last year's offerings were some chocs in a mug from the local garage on Christmas Eve?
Scarves, socks, bath salts…as C-day approaches, finding 'the' gift for hard-to-buy for people in your life can get you hot under the collar on frosty shopping days.
…The Search is Over!
At Maresia Spa & Massage, we invite you to effortlessly bring a warm glow to your loved one's cheeks with our Luxury Gift Cards, available in store and online.
Maresia Spa & Massage Gift Cards are available in £20 – £95 values to suit any budget. They are incredibly versatile and can be used for any combination of massage therapy treatments. What's more, the cards can be used towards payment for a massage of your choice or even exchanged to another person by arranging with our staff.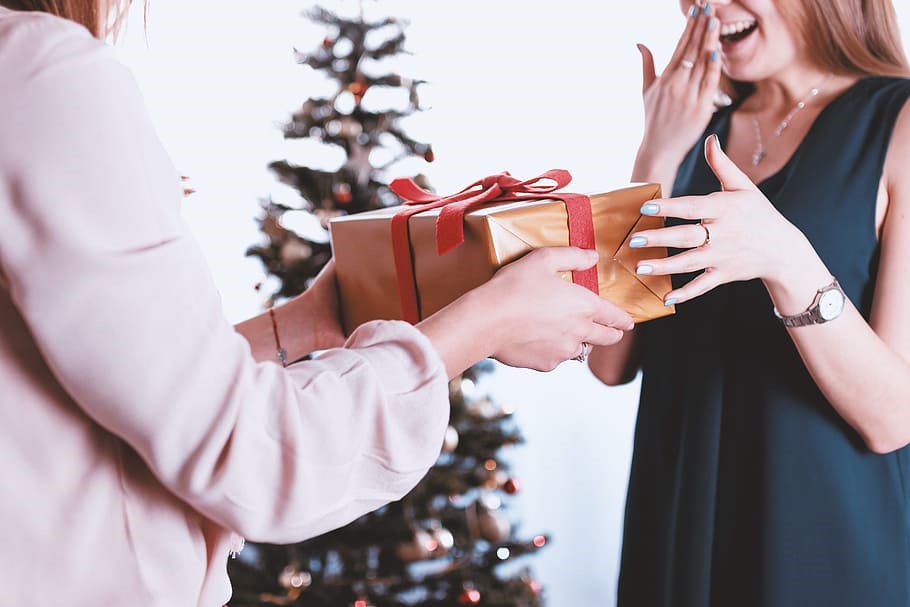 Partner, Grandma, Bestie; our Luxury Gift Cards are the Perfect Prezzie!
Our gift cards are the ideal present for a wide range of unticked people on your gift list, and are a lovely accompaniment to a box of chocolates or a little bottle of Prosecco, to complete your thoughtful Spa gift.
Newlyweds – looking for something practical for that first Christmas together? Our vouchers can be separated for a 'his' and 'hers' experience, welcoming in married life with a mini-mini break (50 mins!) that might stave off the she-shed or man-cave for a few months:)
Auntie Betty – We all have one! …maybe not a Betty, but a family member for whom a small gift is too little and a large gift might be considered a little ostentatious. Choose a gift card to the appropriate value and Bob's your uncle! (Or Betty, your Auntie). What's more, it can be sent directly for that extra surprise of Christmas through the letterbox!
Parents – if you are familiar with the pre- and post Christmas chaos which those wonderful little urchins bring, you will know that any 'sanctioned' down-time is a welcome gift for any mum or dad! Our Gift Cards are really popular as Christmas gifts for new parents, and we like to think we do our bit for the health and wellbeing of frazzled parents from Southgate to Cheshunt!
…the man in your life – over 40% of our clients are male, enjoying massage as a relaxation session after a hectic week, or for post-exercise treatment to keep their bodies healthy. If your partner is new to the world of massage, our Gift Cards are the ideal way to try out our range of massage services, from deep tissue massage to Thai Massage.
An 'anytime' gift – sometimes we just want to let someone know we're thinking of them. And our Gift Cards provide a message with your massage! If you want to say 'thank you' or wish someone a Merry Christmas, let us know and we will add your message to the gift card before it is sent directly to your giftee.
Have a look at our massage services, from Hot Stone Massage, our Maresia Fusion Massage to Thai Massage, and detailed information on each treatment, its benefits and techniques.
WHAT? CHRISTMAS ALREADY??!
We know; life gets in the way of things and before you know it, Santa's on the doorstep, tutting disdainfully. Not to worry; at Maresia Spa & Massage, our Gift Cards are next-day-delivery, so no need to rummage for stamps or locate a nearby postbox. We do it all for you:). Order by the 19th December to guarantee delivery for Christmas.
So check your naughty and nice list, and order a Maresia Spa & Massage Luxury Gift Card (or pop in to our premises in Enfield) …a great little gift for Christmas, even if we do say so ourselves…